Press Release | Dynamic42 raises mid-seven-figure investment in Series A financing round
Jena-based biotechnology company "Dynamic42" raises mid-seven-figure investment in Series A financing round
Jena (Germany), 13.06.2023 – Innovative organ-on-chip specialist Dynamic42 GmbH has closed a mid-seven-figure financing round. The company, which was spun off from the "Center of Sepsis Control and Care" of the University Hospital Jena in March 2018, was able to convince both the previous lead investor bm-t beteiligungsmanagement thüringen gmbh (bm-t) and a family office from the health sector to invest and support the growth, development and vision of the company in the coming years as part of a growth financing round (Series A).
Decisive for the investment was above all the added value that Dynamic42 generates with its technology and its use for society, such as the increase of drug safety, the reduction of drug development costs and the reduction of animal testing. Here, Dynamic42´s technology offers a very good alternative to current systems used in the development of active compounds and has a high market potential. "We can proudly announce that we have created an up-and-coming company and are extremely pleased about this strategically important investment. In times of a more challenging investment market, it is a strong signal for us that our technology and vision possess high potential," said Managing Directors Dr. Martin Raasch and Dr. Knut Rennert.
Flexible and customized Organ-on-Chip Solutions for Advanced Drug Testing
The special feature of the new chip is the spatial design with three culture chambers. This enables the cultivation of complex, three-dimensional tissue cultures. Until now, many organ-on-chip applications have used chips with two very narrow chambers on top of each other. However, this quickly leads to limitations in terms of spatial dimensions. The technical integration of spheroids (spherical tissue structures) in chip formats with a simultaneously flowing culture medium has been difficult to design up to now. Applications such as biologically complex tumour models in chip applications remained limited.
"The chip allows us to dive into completely new application areas for organ-on-chip technology, such as cancer research," explains Dr. Martin Raasch, CEO of Dynamic42. "To improve the significance of research results that are transferable to the human organism, we have designed the chip architecture to be more complex. The main advantage for the user is that this does not complicate handling."
Expanding the application areas of organ-on-chip technology
Dynamic42 offers its customers miniaturized human organ models (so-called organ-on-chip/ microphysiological systems) for drug testing. Dynamic42 is unique on the market due to its flexible and easily created customer-specific solutions based on its innovative technology platform. In addition, Dynamic42 is able to integrate essential components of the human immune system into its human organ models and to investigate their influence on drug compatibility. Customers can thus make initial judgements about the toxicity of drug candidates in humans even before animal testing in the preclinical phase of drug development and decide whether to continue or stop the development of an active substance.
"Dynamic42 GmbH has grown steadily since it was founded five years ago and has already been able to win well-known pharmaceutical companies as customers. We are convinced that Dynamic42, with its strong technology platform and motivated team, will play a leading role in the rapidly growing organ-on-chip market in the future," said Stefan Jahn, Senior Investment Manager at bm-t.
With the investment, Dynamic42 will continue the further development of products and services, open new markets, recruit highly qualified personnel, further develop the company infrastructure as well as expand the property rights portfolio and sales infrastructure. An important milestone in the coming years will be the company´s internationalization, including entering the USA as the world's largest pharmaceutical market.
Dynamic42 GmbH was founded in 2018 and is a spin-off from the Integrated Research and Treatment Center for Sepsis Control and Care (CSCC) of the University Hospital Jena. Dynamic42 markets and develops human organ-on-chip models/ microphysiological systems with integrated immune system components for research and testing of pharmaceutical products, novel therapies such as nanoparticles, chemical and food additives.
bm-t is one of the top addresses for investments in Thuringia. The entrusted capital is profitably invested by bm-t in start-up teams and companies in the Free State of Thuringia. bm-t currently manages eleven funds with a total volume of over 415 million euros and invests in innovative companies in almost all sectors and in all phases of corporate development – from the start-up and growth phases to company successions and buyouts.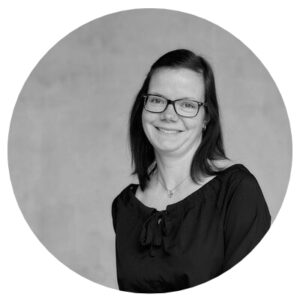 Media Contact:
Dr. Nancy Blaurock-Möller
PR Management
Dynamic 42 GmbH
Winzerlaer Straße 2
07745 Jena
Phone +49 3641 508101