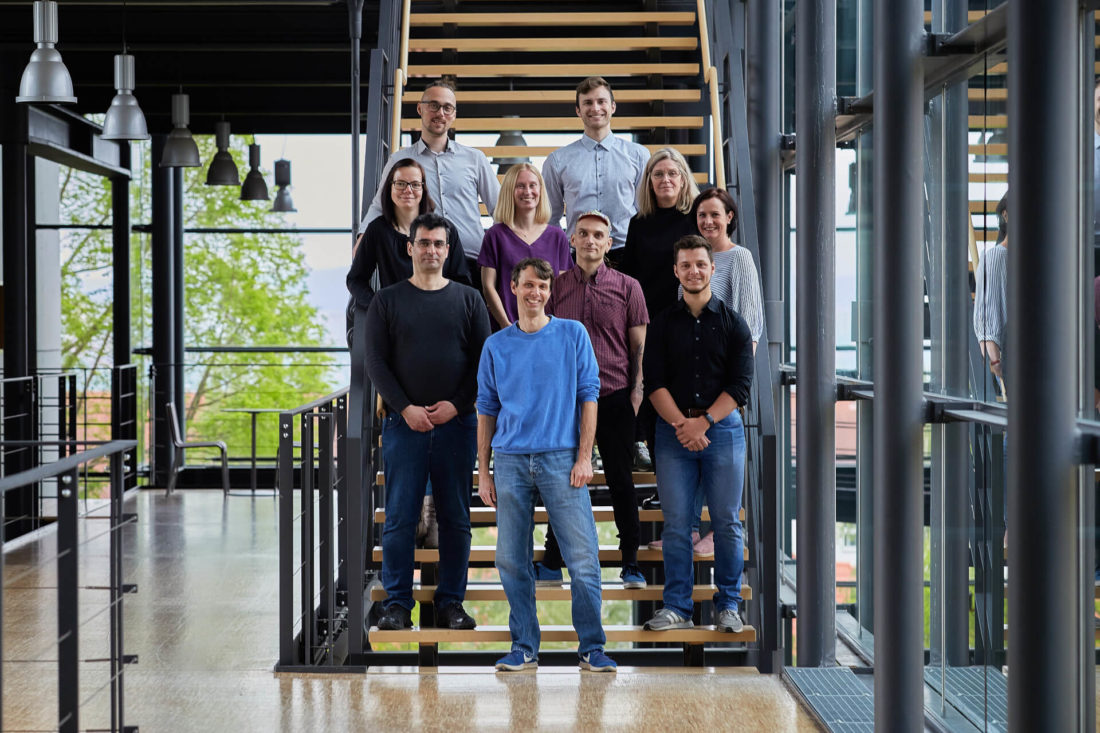 Looking back on a successful year 2020 and outlook for 2021
2020 was characterized by growth. We closed a seven-digit financing round and expanded our team.
A highlight last year was the start of the in-house production of our biotech chips. This way we became more independent of international supply chains. With our chips, we were able to directly acquire a major order.
The chips were used in research projects, some of which were international. For example, we developed a Covid-19 infection model with the Fraunhofer Institutes for Interfacial Engineering and Biotechnology (IGB) and for Cell Therapy and Immunology (IZI). As part of this cooperation, we trained the Fraunhofer employees in production and analysis of lung models.
In addition to striving for growth and process optimization, our focus this year is on the technical development of our chip systems.
Currently we are in the application process for certification according to ISO 13485, a quality standard in medical technology. The certification will enable us to guarantee contract work under the highest quality standards.
Furthermore, new research projects in personalized medicine are starting soon. This includes the reprogramming of a cell from a donor into a "pluripotent" stem cell. From this, each cell type can then be differentiated. For our organ models, this method offers the advantage that all cells used come exclusively from one donor and have uniform properties. This is relevant for drug testing. If the cells of a patient already show rejection reactions to a drug, can be reacted accordingly and, if necessary, the composition can be changed.
We are opening the D42 Academy. Contents of this program include the presentation of our chip systems, the learning of the general handling with the chip systems as well as training to produce cell and organ models. You will receive more information in the next newsletter.
More interesting articles:
Organ-on-Chip technology (OoC) has the potential to shape the future of drug research. It allows the simulation of human organs on a chip, enabling more reliable tests for drug development.
Read More